We are proud to honour Melissa Ashman with this month's BCcampus Award for Excellence in Open Education for her years of dedication to open education.
Nominated by Andrea Niosi, instructor, Public Relations, Melville School of Business, Kwantlen Polytechnic University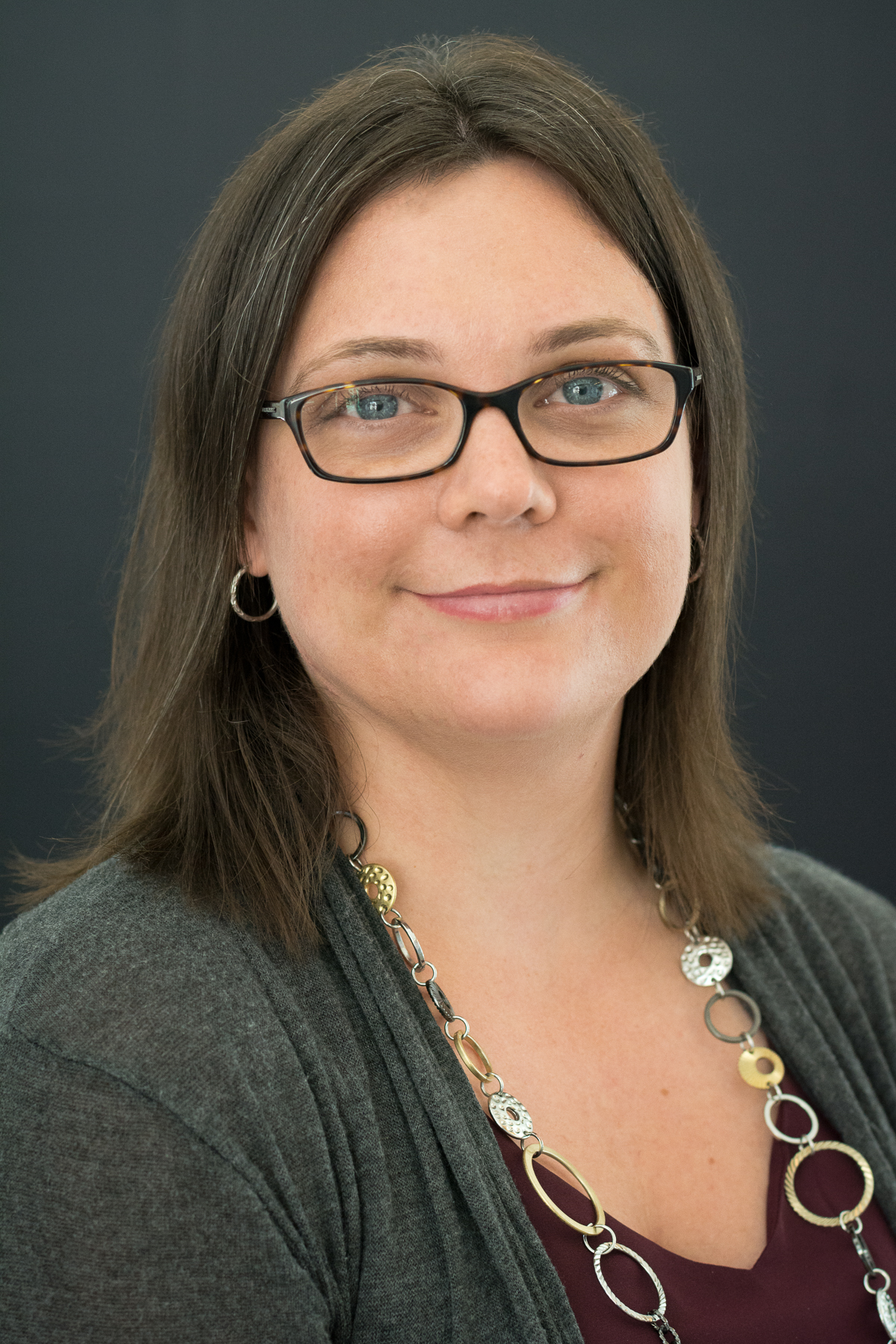 Melissa is a highly valued member of Kwantlen Polytechnic University's (KPU) Melville School of Business and the broader open education community. Her work as an open educational resources (OER) creator and open pedagogy leader and researcher is inspiring, as is her leadership in the applications of Universal Design for Learning and accessible design. Her efforts in these areas aim to make learning materials serve all students and foster a learning environment built on trust and respect. Melissa has published several OER and has generously shared the details of her journey as an open advocate turned researcher through publications and conference presentations.
Melissa teaches applied communications and entrepreneurial leadership at KPU and had a hand in creating several business communications OER. In 2018 she adapted and remixed several resources to create a customized open textbook on business communication called Introduction to Professional Communications, which has been adopted outside her home institution. In 2020 Melissa contributed to the open textbook Student Engagement Activities for Business Communications, which contains activities and handouts for enriching course content. In 2022 BCcampus published Melissa's business communications open course pack, which contains a collaborative Pressbook that holds all the resources for the course.
Melissa is working toward a Doctor of Education in distance education at Athabasca University. Her pursuit of this degree was inspired by her completion of a KPU Open Education Research Fellowship in 2020–2021, during which she conducted a study on student and faculty perceptions of open pedagogy. She wrote an article for KPU's Teaching and Learning Commons about her journey from open education advocate to research fellow, and you can learn about her findings on faculty and student perceptions of open pedagogy in a video shared on the Teaching and Learning Commons website.
Since 2020 Melissa has presented at several conferences, including Open Education Global, the Open Education Conference, the KPU Open Education Research Institute[S1] , and OER23, on the topics of OER, open pedagogy, and her research. As an Open Education Global 2021 conference presenter, Melissa received a 2021 UNESCO OER Implementation Award for Excellence.
Recently, Melissa recorded a presentation for OTESSA 2023 called A Framework for Evaluating the Creation and Adaptation of Open Textbooks . After analyzing dozens of articles about how open textbooks can be used to positively impact outcomes of distance education, Melissa designed a rubric for evaluating open textbooks. Drawing on previous rubrics, her framework poses many questions to the evaluator in six broad categories: content, instructional design, open licences, technology, accessibility, and verification. This framework will eventually be published in the OTESSA Conference proceedings for 2023. You can view A Framework for Evaluating the Effectiveness of Open Textbook [Word] now.
Congratulations to Melissa for all her achievements. We can think of no one more exemplary of excellence in open education than her.
Notable Quotes:
"Melissa has been a leading advocate of open education among her colleagues at KPU and the broader open community for many years. She works tirelessly to support equitable, accessible, and barrier-free post-secondary education for all and has inspired many faculty around her to do the same. In addition to being an OER author, a research fellow, and now a student working toward her Doctor of Education, Melissa designs and develops innovative open pedagogy initiatives that centre student agency and excellence. It has been the greatest privilege of my teaching career to work alongside Melissa to advance open education and open pedagogy along with Universal Design for Learning, ungrading, and the ongoing work of decolonization and anti-racism in post-secondary education.

"Melissa's close friend and dearest colleague, Arley Cruthers (McNeney), advocated for Melissa to receive wider recognition for her contributions to open education and her unwavering support of justice for students. Together Arley and Melissa have made notable advancements in post-secondary education, especially in KPU's Zero Textbook Cost program. Leaders, champions, and inspiring forces to many, Melissa and Arley's advocacy and pedagogical work will continue to influence faculty and impact students for decades to come. I am honoured to have worked with Arley on submitting Melissa's nomination to BCcampus and thrilled to see her recognized with the BCcampus Award for Excellence in Open Education."

— Andrea Niosi, instructor, Entrepreneurial Leadership, Kwantlen Polytechnic University
"I was incredibly fortunate to have Melissa serve as my mentor from the day I began my teaching career. She is one of the people who introduced me to the concept of open education, and I've been hooked ever since. Melissa is a champion of open education, as both an advocate and a practitioner. One of her first open publications, Introduction to Professional Communications, served as a wonderful resource for me to not only help focus my own teaching in that domain but also inspire me to offer my students a resource that was extremely useful and free of charge. I'm proud to say all my courses are now designed as zero-textbook cost. Melissa created an opportunity for me to contribute to my first open textbook, Student Engagement Activities for Business Communications, which is a compilation of open activities created by several of my peers. Melissa is an amazing colleague who exhibits the 'open' philosophy not only in the creation of work but also in how she engages with her peers. She willingly shares her materials, resources, and insights and is genuinely motivated to transform our education system into one that is equitable, accessible, and relevant to the needs of today's students."

— John Grant, instructor, Entrepreneurial Leadership, KPU
Learn More: