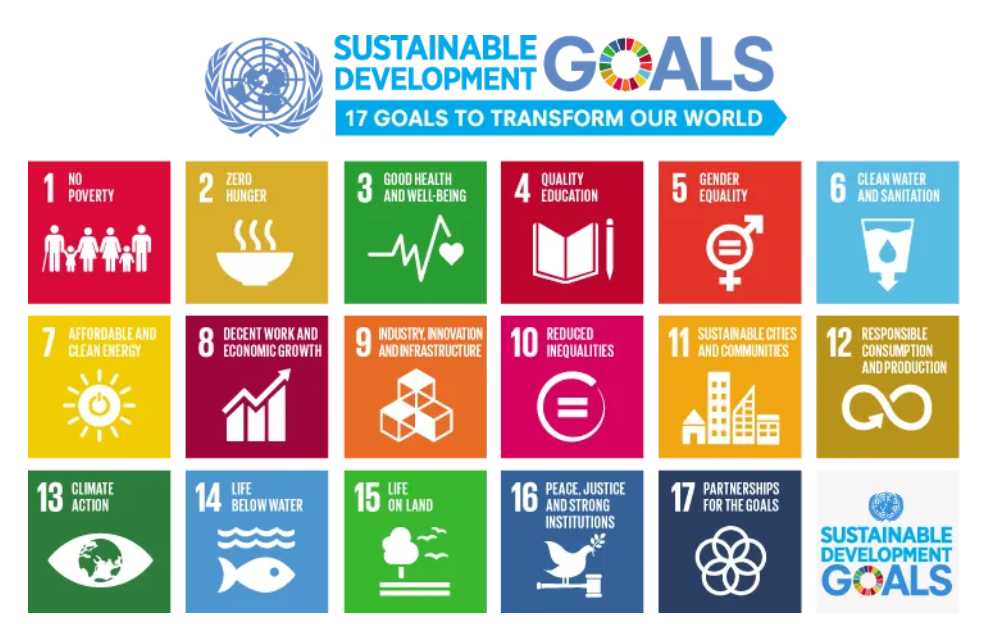 The call for the 3rd cohort of the TRU UNSDG Faculty Fellows is now open. The submission deadline is midnight, Sunday, April 2, 2023.
About the Fellowship Program
Open pedagogy places the student at the center of that learning process in a more engaging, authentic, and collaborative learning environment in order to achieve social justice in the community. TRU is part of an award-winning international fellowship program in which faculty can work across institutions and disciplines to maximize global impact by creating reusable, open assignments. This program provides faculty with an opportunity to work with their colleagues and students to impact change via open pedagogy and community engagement. The fellowship is based on the United Nations Sustainable Development Goals (UN SDGs), a set of 17 goals that address a wide range of social issues, such as poverty, inequality, climate change, and peace and justice. They are designed to achieve and maintain social justice and a sustainable future, with a target of the year 2030 set for the attainment of each goal.
This fellowship is designed to assist faculty with creating renewable assignments (all of which will carry a Creative Commons license) to help students become agents of change in their own communities. Fellowship teams will include 2 to 3 instructors from different disciplines and different institutions so as to maximize student impact. Each fellowship team will design three renewable assignments in Summer 2023. A minimum of two renewable assignments will be deployed in the classes of each fellowship team during the Fall 2023 semester. Faculty will be expected to present on their proposed assignments prior to their deployment. A student showcase will take place in early 2024 (tentatively set for February-March 2024) in which a select number of students will present on how they improved their communities and achieved global justice through open pedagogy using the UN SDG framework.
Examples of outcomes by TRU Faculty Fellows:
Meeting Dates & Deliverables Timeline
Deliverable

Deadline

4 Virtual Meetings 10:00am-1:00 p.m. PST

Wednesday, June 7, 2023

Wednesday, June 14, 2023

Wednesday, June 21, 2023

Wednesday, August 2, 2023

3 Renewable Assignments submitted

Thursday, August 31, 2023

Course Data submitted

Friday, October 13, 2023

Faculty Reflection

Friday, December 15, 2023

3-Minute Student Video

Friday, December 15, 2023

Faculty/Student Showcase Presentation (Optional)

TBD in February 2024
Toolkit
The United Nations Sustainable Development Goals (UN SDG) Open Pedagogy Fellowship Toolkit is a resource for both instructors and institutions. It includes examples of a wide variety of openly-licensed renewable assignments that can be assigned and applied to a variety of subject areas and disciplines. Each assignment speaks directly to at least one UN SDG.
Partner Institutions
Montgomery College (MC) (Maryland, USA) (founding member)
Binus University (Indonesia)
Community College of Baltimore County (CCBC) (Maryland, USA)
Connecticut State Colleges and Universities (Connecticut, USA)
Douglas College (British Columbia, Canada)
Instituto Pedagogico Arubano (IPA) (Aruba)
Kwantlen Polytechnic University (KPU) (British Columbia, Canada)
Langara College (British Columbia, Canada)
Maricopa Community Colleges (Arizona, USA)
Nova Scotia Community College (Nova Scotia, Canada)
Pima Community College (Arizona, USA)
Thompson Rivers University (British Columbia, Canada)
Universidad Latinoamericana de Ciencia y Tecnología (ULACIT) (Costa Rica)