Open Pedagogy – What is it?
Open Pedagogy is a broader teaching practice that emphasizes foundational values such as autonomy and interdependence, freedom and responsibility, democracy and participation. Merging open educational resources with an open pedagogical approach as guiding praxis can allow for critical assessments of educational tools and structures as well as increased collaboration, connection, diversity and democracy within classrooms and among students. A key component of Open Pedagogy might be that it sees access, broadly writ, as fundamental to learning and to teaching, and agency as an important way of broadening that access (Morgan, 2016).

Open Pedagogy invites us to focus on how we can increase access to higher education and how we can increase access to knowledge – both its reception and its creation…where learners are empowered to shape the world as they encounter it. It's an honest appraisal of the barriers that exist in our educational systems and a refusal to abdicate responsibility for those barrier (Jhangiani & DeRosa, 2018).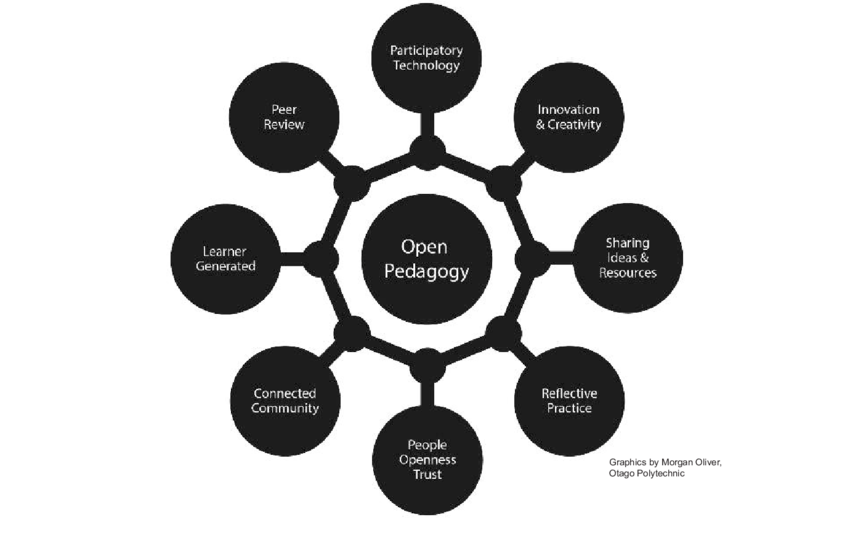 Jhangiani R., and DeRosa, R. (2 June 2018). Open pedagogy and social justice. Digital Pedagogy Lab. Retrieved from http://www.digitalpedagogylab.com/open-pedagogy-social-justice/
Morgan, T. (21 December 2016). Open pedagogy and a very brief history of the concept. Explorations in the EdTech World: Same Sounds – Different Meanings. Retrieved from https://homonym.ca/uncategorized/openpedagogy-and-a-very-brief-history-of-the-concept/
Attributes of open pedagogy: A model for using open educational resources. Scientific Figure on ResearchGate. Available from: https://www.researchgate.net/figure/Eight-attributes-of-Open-Pedagogy-by-Bronwyn-Hegarty-based-on-Conole-2013_fig1_281286900
An Example: Students Create/Remix Open Textbooks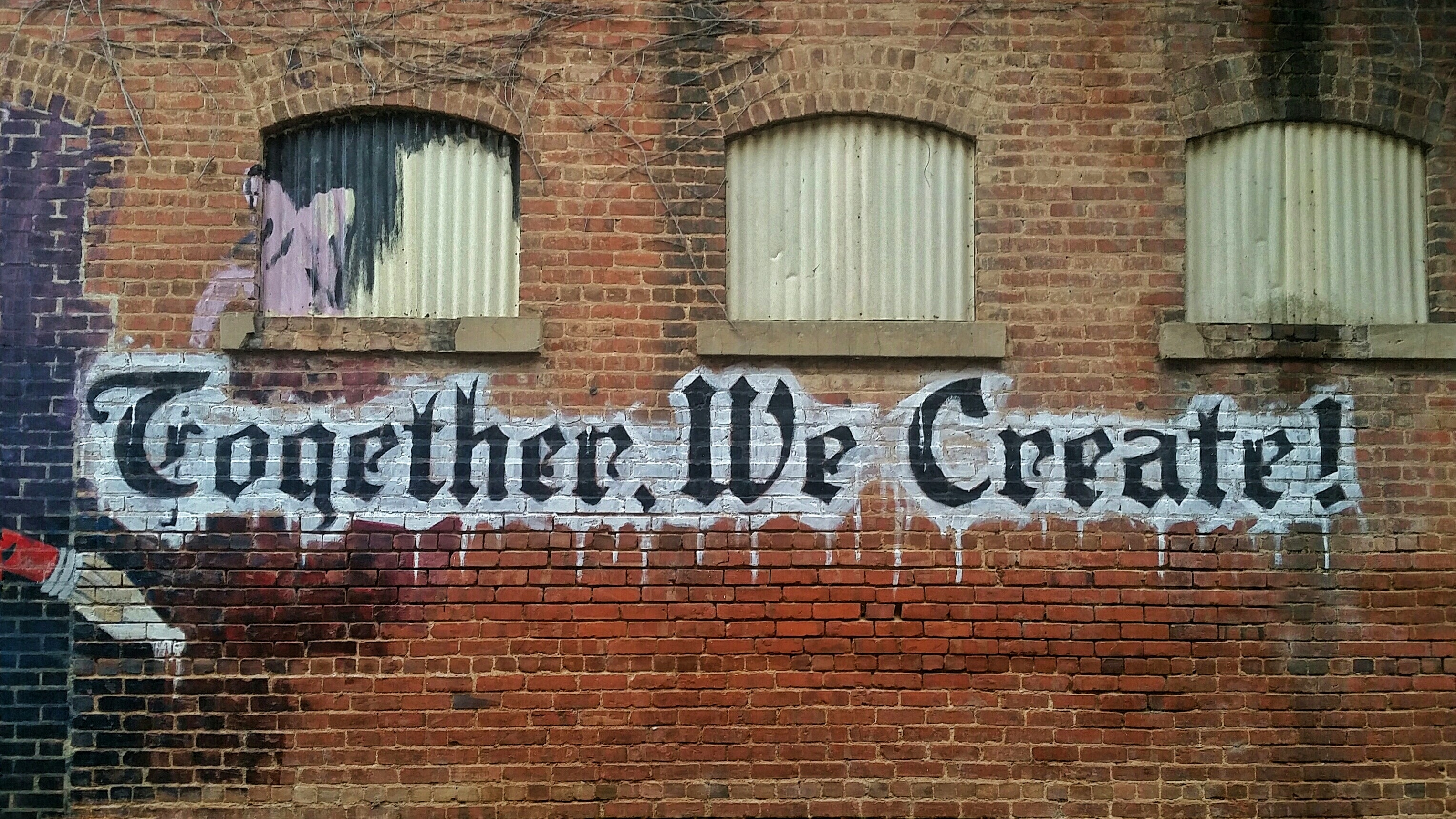 Amado, M., Ashton, K., Ashton, S., Bostwick, J., Clements, G., Drysdale, J., Francis, J., Harrison, B., Nan, V., Nisse, A., Randall, D., Rino, J., Robinson, J., Snyder, A., Wiley, D., & Anonymous. (23 January, 2019). Project management for instructional designers. Retrieved from http://pm4id.org (CC BY-NC-SA 3.0).
This is a revised/remixed version of an earlier openly licensed textbook. The first edition of this text was created by David Wiley and his IPT 682: Introduction to Project Management class in 2011.
DeRosa, R. (n.d.). OpenSem: a atudent-generated handbook for the first year of college. Retrieved from https://press.rebus.community/opensem/ (CC BY 4.0).
Robin DeRosa's class collated and collected work for future students to use in the field and published it under a Creative Commons Attribution 4.0 International License. In addition to the creation of an open textbook, DeRosa created an open pedagogical framework in her course. She discusses her personal experience and methodology running a first-year course within the framework of an open pedagogy in her blog!
Learn more about DeRosa's experience in her blog post, Extreme Makeover: Pedagogy Edition.
Ideas for Student Activity Designs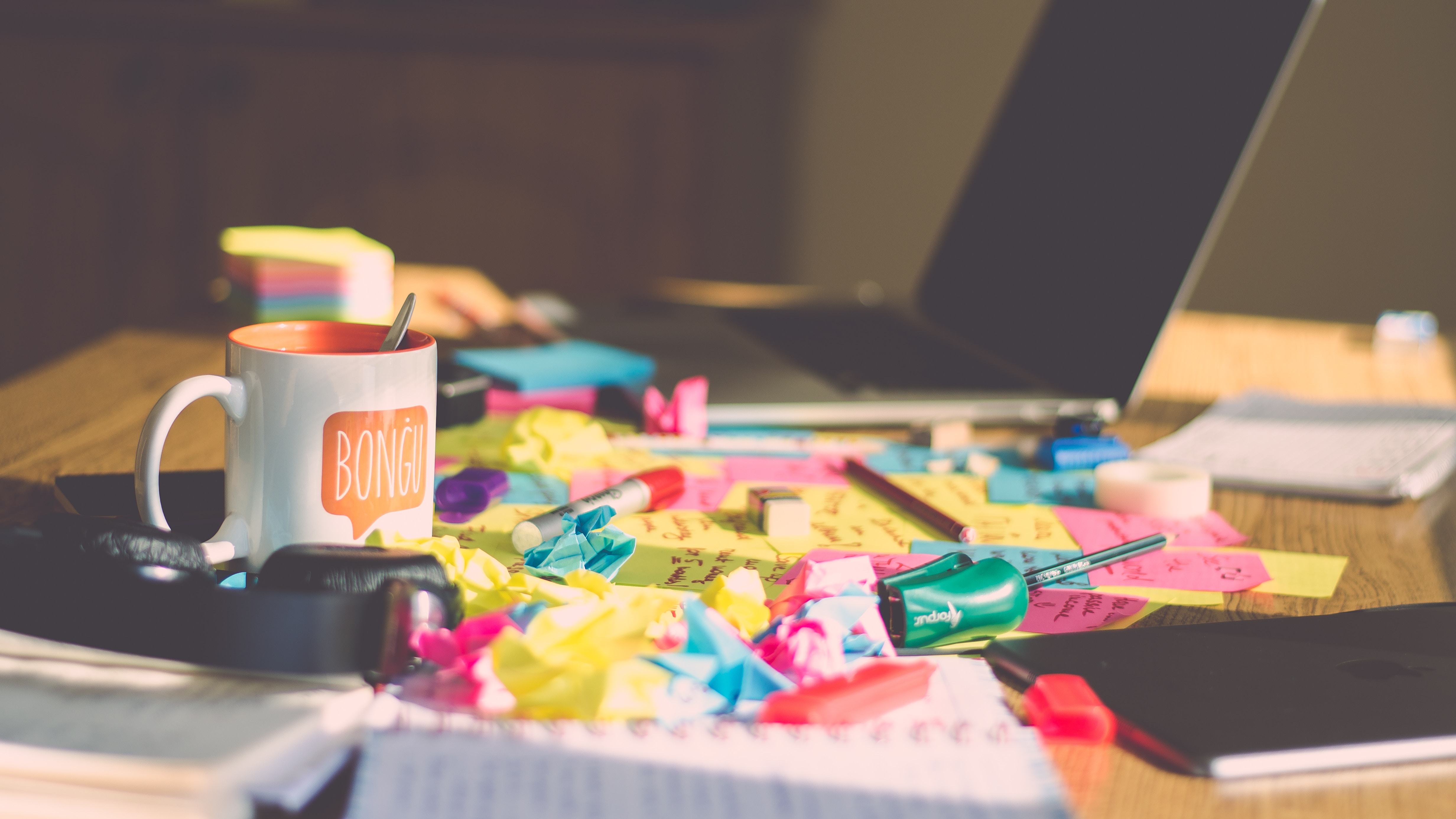 Students create tutorial videos

Students create summaries

Students create worked examples

Students connect principles with popular culture

Students create games

Students create guided notes
Articles and Blogs of Interest

Jhangiani R., and DeRosa, R. (2 June 2018). Open pedagogy and social justice. Digital Pedagogy Lab.
Maha Bali speaks of content-independent teaching in the Year of Open perspectives series in her blog post, #OpenBlog19 Most Valuable Lesson I Ever Learned.
DeRosa, R. and Jhangiani, R.  "Open pedagogy" on the Open Pedagogy Notebook, CC BY 4.0.